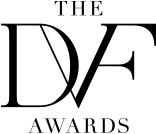 This year marks the 5th anniversary of the DVF Awards. The DVF Awards were created in 2010 by Diane von Furstenberg and the Diller-von Furstenberg Family Foundation to honor and support extraordinary women who have had the courage to fight, the power to survive and the leadership to inspire. Women who have transformed the lives of others through their commitment, resources and visibility.
GLORIA STEINEM
Ms. Foundation for Women
"There is no bigger gift than doing the work we love. I was given this gift by everything from witnessing grassroots activism in India to the example of wise women like Bella Abzug, Alice Walker, Wilma Mankiller – and many more. They taught me that people are linked – not ranked – and that transformation must be made from the bottom up. It's a simple message that saved my life. It now makes my life by passing it on."
ALICIA KEYS
Keep a Child Alive
Alicia Keys is a 15-time Grammy® Award winning singer/songwriter/producer, an accomplished actress, a New York Times best-selling author, an entrepreneur and a powerful force in the world of philanthropy and in the global fight against HIV and AIDS.
VERONIKA SCOTT
The Empowerment Plan
"Growing up with addicts for parents, everyone treated me as if I was just an extension of them. I spent my childhood trying to prove to people that I had value and that I was worth investing in. Every woman we hire at The Empowerment Plan has experienced so much in her life and yearns for the chance to be given a clean slate and to have someone see them for the amazing, talented, and valuable person that they are."
KAH WALLA
"As women – and I think as African women – we are a significant part of these economies. And if this economy wants to grow – if this country wants to grow – then it's a good idea that we sit at a table and that we start talking to each other and seeing what's best on both sides."
LIRON PELEG - HADOMI & NOHA KHATIEB
"You have to be optimistic that peace can be possible because otherwise you cannot continue living your life. There are difficult times. But I don't see myself living in Israel and not working to bring together communities and trying to make an impact." – Liron Peleg-Hadomi
"This is how change starts. I believe in the small steps. These drops will eventually bring the big rain. And it will come." – Noha Khatieb
The DVF Awards, supported by The Diller-von Furstenberg Family Foundation, are given annually to provide recipients with the exposure and resources necessary to extend their efforts on behalf of women all over the world. The DVF Awards were conceived by Diane von Furstenberg in 2010 with the goal of honoring women who have displayed leadership, strength, and courage in their commitment to their causes. Every year, each Honoree receives a $50,000 grant from the Foundation to further their work. The inaugural DVF Awards were presented on March 13, 2020 at a ceremony hosted by Diane von Fürstenberg and Tina Brown at the United Nations on the closing night of The Daily Beast's Women in the World Summ it. Each year, two DVF Awards are given to women within The Vital Voices Global Partnership.In addition, the Inspiration Award is given to a woman who has demonstrated strength and courage in the face of adversity, and is using her experience and influence to effect positive change. The People's Voice Award is also given annually to a woman chosen from a field of nominees selected by The DVF Awards Board of Advisors and voted on by the public at DVFAwards.com. The Lifetime Leadership Award honors an individual who has dedicated her life and body of work to instilling in other women the courage to fight, the power to survive and the leadership to inspire. Past recipients include Ingrid Betancourt,Hillary Clinton, Oprah Winfrey and Robin Roberts.
http://en.wikipedia.org/wiki/The_DVF_Awards
http://www.dvf.com/dvf-awards.html