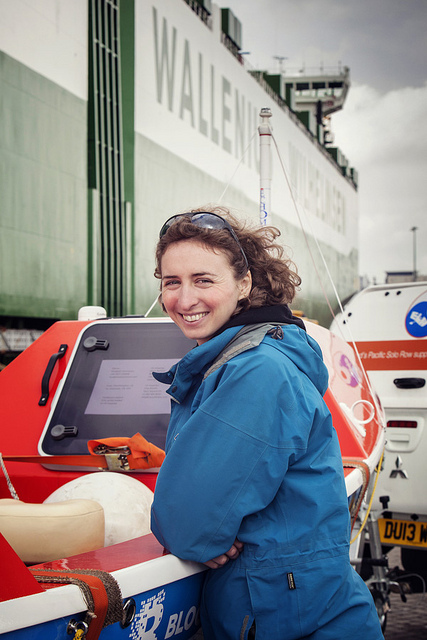 Bitcoin-funded Pacific Solo Rower Elsa Hammond arrives in California for final preparations
Ahead of Her Record-Breaking Attempt, Elsa in final drive to secure core funding
19th May 2014 – Elsa Hammond arrived in California today, ready to complete the training for her 2,400 mile solo row across the Pacific Ocean from San Francisco to Hawaii.
Throughout her record-breaking attempt, Elsa will be supporting The GREAT Initiative in its mission, the creation of a world where women and men have an equal chance to thrive.
Last week, to celebrate The International Development (Gender Equality) Act coming in to force, Elsa attended a parliamentary reception. She had the opportunity to speak with politicians keen to hear about her incredible challenge, including Secretary of State for International Development, Justine Greening and the Speaker of the House of Commons, John Bercow.
She also discussed how to increase the profile of women in sport with Barbara Keeley MP and Baroness Tanni Grey-Thompson, Co-Chairs of the All Party Parliamentary Group on Women's Sport and Fitness..
"There have been fewer women who have rowed solo across an ocean than there have been people walking on the moon. Elsa is unique, fearless and an inspiration to us all. We are so proud that she has chosen to support Great, she is the embodiment of everything we stand for," said Mariella Frostrup, journalist and TV presenter, and trustee of the Great Initiative.
Alongside her support for GREAT, Elsa will be collecting samples to enable research and promote action to address marine pollution, and supporting her endeavour with her popular '2,400 miles: 2,400 women' campaign.
Members of the public are invited to dedicate a mile to an inspirational woman in their life. Each nominated woman will accompany Elsa on her journey as an engraving on the boat and will be celebrated publically when Elsa reaches that mile. Asked about Elsa's raising funds in Bitcoin, as well as fiat currencies, her campaign manager, Steve Bullock, stated: "the fairness and openness of Bitcoin resonates with Elsa's campaign for equality and sustainability around the world. Bitcoin is truly global, liberating our financial transactions, and Elsa is keen to support its adoption alongside mainstream currencies by enabling its users to do mainstream things with it: spending, donating, and funding insane adventures".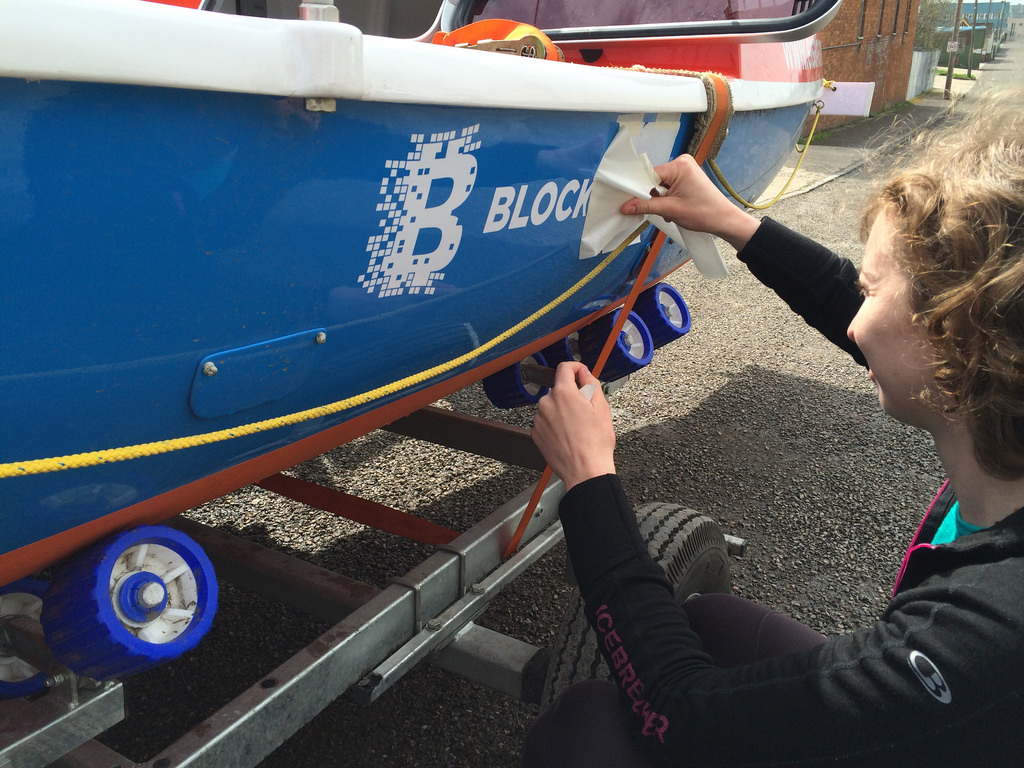 Elsa's supporters include Blockchain.info, whose logo is printed on her boat, BitcoinWoman Magazine, who in partnership with the cryptocurrency Ultracoin will be providing donations and publicity, a wide range of private donors and, in the fiat world, UK-based Duncan Lawrie Private Banking, which dedicated a mile to every female member of staff in its organisation.
Elsa begins her challenge on the 7th June 2014 where she will row up to 16 hours a day with the intention of becoming the fastest and youngest woman in history to row the route alone.
She will be entirely unsupported on a custom-built boat with no engines, sails or external help once she begins. To dedicate to Elsa's cause, please visit www.2400women.com.
About Elsa Hammond
Elsa Hammond is a dedicated athlete with a history of taking on difficult challenges. Her past achievements include rowing for her college at Oxford University, pole vaulting at varsity level, sailing in the South Pacific, conservation efforts in the Borneo jungle and daring expeditions on foot, including a heroic attempt at traversing the Black Cuillin Ridge.
Elsa is preparing her mind for the physical exertions and isolation of the row, and has the support of world-class coaches, nutritionists and trainers. She holds professional qualifications including RYA Yachtmaster Offshore Theory, First Aid at Sea and a VHF Radio licence.
She is also a Bristol University PhD student, and an alumna of Oxford University and Durham University.
For more information, please visit http://www.elsahammond.com.
About 2,400 miles: 2,400 women
To achieve the solo and unsupported feat, the '2,400 miles: 2,400 women' campaign was created to celebrate the world's inspirational women by providing Elsa the support she needs.
The public are encouraged to make someone they know a part of this once-in-a-lifetime challenge. By dedicating a mile for £42 (the cost of the row split across 2,400 miles) to an inspirational woman in their lives, the chosen woman will receive a message of support or memorial when their mile is reached. Their names will also be printed on the boat, accompanying Elsa throughout her journey.
As an alternative means of donating to Elsa's row, the public can show their support by donating any number of oar strokes for ten pence a stroke.
To support Elsa, please visit http://www.2400women.com.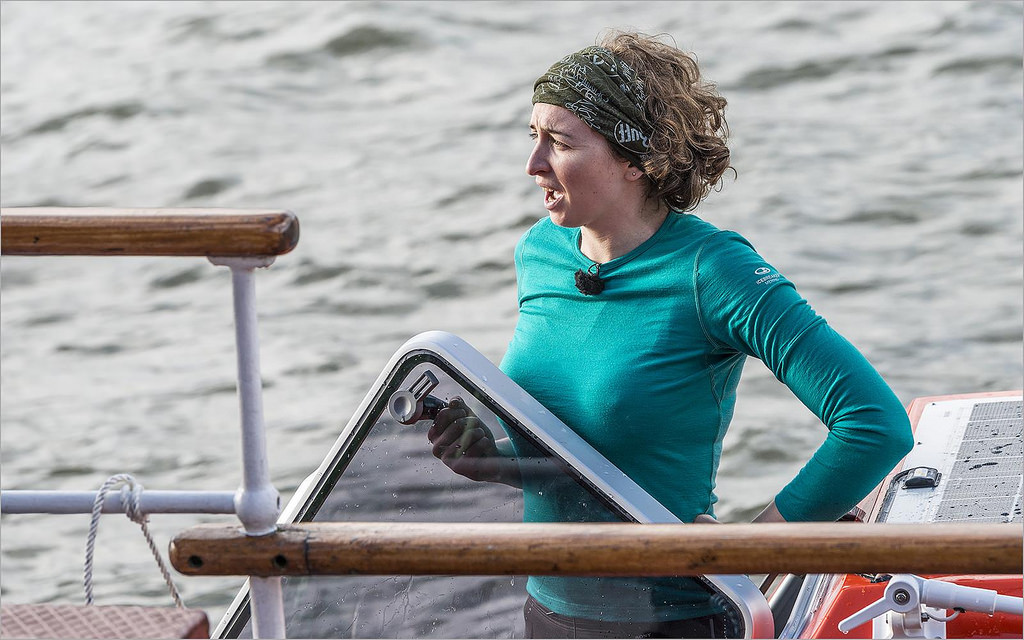 photos by Wallenius Wilhelmsen and Gerry Gill - gmgill.smugmug.com